News
Meat Loaf hates singing I'd Do Anything For Love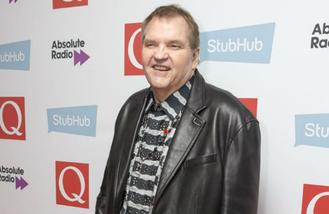 Meat Loaf hates performing 'I'd Do Anything for Love (But I Won't Do That)' live.
The 68-year-old singer accepts that it is one of his biggest hits from 1993's 'Bat Out of Hell: Back into Hell' - from the 'Bat Out of Hell' trilogy - and that his fans want to hear it, but that doesn't mean he enjoys playing it at every show.
In an interview with the Daily Mirror newspaper, he admitted: "I hate playing that song now. When you get a song that is such a big hit, the audience wants it to be perfect and exactly like the record. Well to me if you want to listen to the record, hear the record."
Meanwhile, the veteran rocker says working on 'Bat Out of Hell' landed him with a psychologist for half a year because he couldn't cope with fame and admits it "almost" killed him.
He explained: "I worked day and night on Bat out of Hell. I was barely sleeping. It literally almost killed me. I saw a psychologist five days a week for about six months.
"It was all about being called a star. I won't allow them to this day in any advertising to be called those things. I just want to be normal."
The 'I'd Lie for You' hitmaker still hates being referred to as a legend, and he did so especially when a lot of fuss was made when he collapsed on stage in Edmonton due to dehydration and exhaustion.
Meat - whose real name is Michael Aday - previously told BANG Showbiz: "I don't know why anyone even talked about it. It was dehydration. I had the flu I missed two shows before. My wife is from Edmonton and she said if you cancel this show I'm going to kill you.
"So I had to go on and it was nothing. It was dehydration. I woke up the next morning with people from Singapore wanting to talk to me.
"I am going, there are a lot of other things going on other than Meat Loaf falling down in Edmonton, get real folks, I'm not that important."
Source: www.msn.com
Added automatically
603 views