News
Sean Paul's mother schooled him on Sia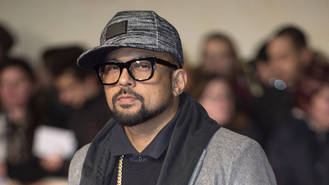 Jamaican artist Sean Paul's mother had to educate her son about musician Sia.
The dancehall music star collaborated with the singer on song Cheap Thrills, which became her first number one hit in the U.S.
But it was her song Chandelier which first caught his attention but he had no idea who the singer was.
In an interview with the BBC, the Grammy Award winning artist admitted that his mum schooled him on the elusive Australian singer/songwriter.
"Yeah! I'd heard the song Chandelier but I didn't know who sang it - and my mum went through it with me, telling me all about her. I said, 'Mum, you're a fan!' The last time she'd been a fan of someone was Celine Dion," he laughed.
After the pair finished Cheap Thrills the Get Busy star was stunned that it beat her monster hit Chandelier to claim her first U.S. number one, as he thought it sounded like an album filler.
"I was amazed because I could have sworn that Chandelier went to number one. To me, that's what a number one song sounds like," he smiled. "I never knew (Cheap Thrills) would be a hit. When I heard it, I liked it but I thought, 'Oh, this is just a cut off of her album.' I was surprised when it became a single." On Tuesday (06Dec16) the song was nominated for a Grammy Award in the Best Pop Duo/Group Performance.
Sia is notoriously camera-shy and hides her face with wigs when she performs in public, something 43-year-old Sean can relate to. He grew up in middle class 'uptown' Jamaica, and being a dancehall musician isn't considered something to aspire to.
"Being an uptown person in Jamaica, you didn't really do dancehall music. It was a taboo... Making music was looked at as almost giving up," he said.
Source: www.msn.com
Added automatically
1025 views