News
Amelle Berrabah wants to write for Alicia Keys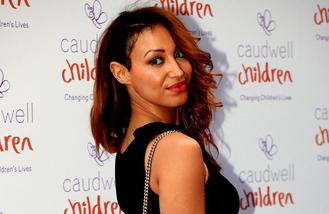 Amelle Berrabah wants to write music for Alicia Keys.
The former Sugababes singer - who worked with the band from 2005 until 2011 when she took over from Mutya Buena - has written for a number of people over the past five years but her dream is to pen lyrics for the 'If I Ain't Got You' hitmaker because her voice is "stunning."
She explained: "I'm a massive fan of Alicia Keys' voice. I'd love to write music for her - just because I'm a massive fan of her tone. I love her, I love that woman, beauty, voice and she can play piano. What more can you want? Alicia Keys would be an absolute pleasure."
The 32-year-old singer has been responsible for a number of huge hits - although she won't divulge which big-name stars she's worked with before for privacy reasons - but doesn't get jealous when she sees huge musicians getting credit for her hard-hitting lyrics.
She explained: "No, I don't feel regret when they get hits because they tell me what they want. I kind of know what they want - like if it's for a boy band I know the age group I know what kind of stuff they've released before - but I ask them questions where they want to go from here, I ask the right questions and I basically keep writing song after song because it has to be raw from me. I write a few songs and then I send it and they're either very happy or they'll ask to hear others."
Songwriting has always been something the brunette beauty has enjoyed but has admitted she is often riddled with frustration in the middle of the night because lyrics come to her while she's dropping off and she feels the desire to jump out of bed and write them down.
She exclusively told BANG Showbiz: "I've always loved songwriting, it's almost a burden on my brain if I don't get to do it. I sometime wake up and I'm like, 'Right I just got to get this out now.' So it's a blessing. I love writing for people, I'm not about having attention on me. I don't really care, and I'm not one of those people who craves attention in life, I'd rather just chill at home."
Source: www.msn.com
Added automatically
620 views