News
Trey Songz rejects plea deal in officer assault case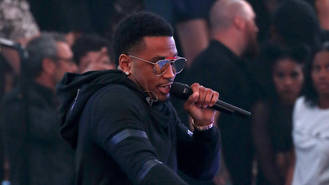 Singer Trey Songz has declined a plea deal in his ongoing officer assault case.
A hearing was held in Detroit's Frank Murphy Hall of Justice on Friday (03Mar17), and during the court session defence lawyers representing the Heart Attack hitmaker rejected an offer submitted by prosecutors to reduce charges against the star.
According to the Detroit Free Press, district attorneys gave Trey Songz, real name Tremaine Neverson, the opportunity to swap his felony count of assaulting a police officer causing injury to a misdemeanour charge of aggravated assault. The terms of the plea deal, which remains on offer despite the singer's rejection, would require the star to serve a two-year probation stint instead of going to jail.
The felony crime of assaulting a police officer carries a maximum penalty of up to four years in prison and the lesser aggravated assault misdemeanour is punishable by up to one year in jail.
Criminal charges were brought against the The Bottoms Up singer after he put on a rowdy performance in Detroit's historic Joe Louis Arena on 28 December (16). When sound engineers reportedly threatened to cut off his microphone after he ran past his 11.30pm curfew, the 32-year-old insisted on continuing the show.
In video footage captured on the night, the star taunted the stage worker by chanting, "Go ahead and cut me off!", before leaping off the stage into the audience.
According to authorities, he hurled microphones, speakers, and other items off the stage, with one object striking a cop on the head.
A spokesperson for the prosecutor's office told CNN Songz also "struck an officer with his fist causing a concussion".
Source: www.msn.com
Added automatically
564 views