News
Stacy Francis wants to collaborate with Sam Smith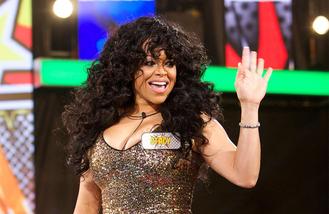 Stacy Francis wants to collaborate with Sam Smith.
The 47-year-old singer - who starred on 2011's 'X Factor' in the US - was evicted from the 'Celebrity Big Brother' house back in January, and since appeared on the UK reality show she has been inundated with offers to star in various projects, including filming her own 'Keeping Up With the Kardashian's style reality show.
However, Stacy is yet to sign any TV deals and is keen to keep focused on her music and is set to perform at The Hippodrome in London's Leicester Square on March 9.
She exclusively told BANG Showbiz: "Sam Smith is somebody I love and I'm doing one of his songs at the Hippodrome, and I was listening to one of his songs today and I am so in love with his voice - he is somebody I would love to collaborate with.
"I do (need to hit him up on Twitter), his tones and the way he sounds is just so beautiful and somebody that I would love to sing with. And of course Adele would be a dream - I just love her so much and John Legend is another one, there's loads of people I admire that I would love to sing with."
Stacy's upcoming gig is set to be a big deal as she has invited West End talent scouts to see her in action in a bid to help her land a role in a West End show.
She said: "I have a new agent, and I have some casting people coming from the West End to check it out (my show at the Hippodrome) that's what will really be, like, an amazing dream for me to go back to the West End and star in a show there."
Stacy is performing at The Hippodrome, in London's Leicester Square on March 9, to buy tickets or for more information visit:https://www.hippodromecasino.com/events/stacy-francis/
Source: www.msn.com
Added automatically
589 views