News
Ed Sheeran announces 48-date North American Divide tour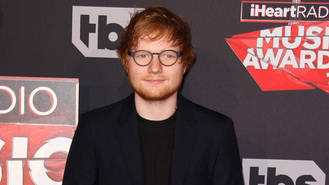 Ed Sheeran has officially announced his North American tour will start with gigs in Kansas City on 29 June (17).
The British singer's 48-date trek around the States ends in October, in the home of country music, Nashville.
"It starts in June. I know we're going for four months, so it's within a fair few venues in the US, and then we're doing a bigger tour next year," Ed told ET. "People will get the opportunity to see the show they want to."
The Shape of You singer will be playing songs from his new album ÷ (Divide), which broke U.K. chart records upon its release on Friday (03Mar17), outselling the entire UK Top 200 twice over.
Ed last toured the U.S. in 2015, to support his second album x (Multiply), before he took a year long break from music.
"The staging and what's behind me (is going to be different from my past tours)," he divulged. "I've put a lot of the time and effort into it, and it's gonna look impressive. In terms of it being a show… now I can do a show where it's singles, which is something I haven't been able to do before."
Before he plays across the pond, the flame-haired star is taking in dates across Europe, starting in Italy on 16 March. He also has Latin America shows booked in from May.
The Castle on the Hill singer is remaining tight-lipped on those Glastonbury rumours though, telling Britain's Radio X when pushed: "I… don't know yet... I might be doing another festival, though."
Source: www.msn.com
Added automatically
571 views