News
Nelly Furtado took musical break after falling out with manager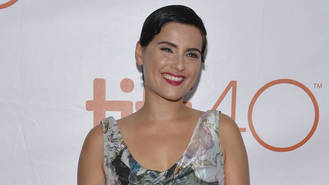 Popstar Nelly Furtado decided to take a break from music after falling out with her ex-manager.
The I'm Like A Bird singer is releasing her first album in five years later this month (Mar17) and she explained the delay was due to her disillusionment with the music business.
Nelly's musical hiatus came after years of chart success including two U.S. number one singles and a Billboard number one album with 2006 release Loose.
"I had a long-term business relationship (with her ex-manager) who was like a father figure to me," the 38-year-old tells Refinery29. "A couple of years ago I realised we had to part ways, and when that ended I took a look at a bunch of stuff in my life, and had this urge to simplify it."
She adds, "I didn't quit music, but I quit juggling. I thought, 'I'm going to clean my own toilet and wash my own underwear!'"
The star's time away from pop helped her channel her emotions to create a new record The Ride, which expresses how she has overcome her frustrations with life.
"This album is all realisations," she explains. "I didn't wanna be surrounded by bulls**t anymore; I want to demand truth from the people around me and from myself. It's about dreams not always matching up to reality and coming out of the other side."
In order to regain her artistic inspiration the star took university classes to nurture her creativity and even worked in a shop.
She adds, "I started taking ceramics classes and playwriting classes at the local university, working at my daughter's school library sorting books, and working the till at my friend's record store. All those things help me remember who I was."
The Ride will hit the shops on 31 March (17).
Source: www.msn.com
Added by AutoAdmin
349 views