News
Demi Lovato: 'My life depends on me staying sober'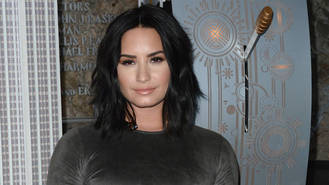 Demi Lovato's "life depends" on her staying sober.
The 24-year-old singer recently celebrated five years of sobriety after previously struggling with addictions to drugs and alcohol. But despite making it to the impressive landmark Demi is always conscious of the threat of relapse, and ensures she keeps in mind the damage it would do to her body and her life if she was to return to her former wild ways.
"What keeps me on this path is there's a drive that I have to stay sober because I know that my life depends on it," Demi told Entertainment Tonight as she attended the UCLA's Semel Institute Biannual Open Mind Gala on Wednesday (22Mar17). "If I would have continued down that road, I don't know if I'd be here today. So it's something that's very important to me."
Demi has been very open in recent years about her mental health struggles, which also include suffering from bipolar disorder, eating disorders and self-harming. Her willingness to go public with her battles led to her being presented with the Artistic Award of Courage at the gala, and Demi is thrilled that her story has helped inspire others to seek help.
"I've been able to share my story with other people, and I've had fans that come up to me and tell me, 'Because you got sober, I got sober,'" she smiled. "It's just been a really beautiful thing."
At the event, Confident singer Demi posed for pictures alongside CAST Centers' CEO Mike Bayer, who also happens to be her personal development coach. Demi is also the co-owner of Los Angeles-based CAST Centres with Mike.
Demi is now using her story to help influence the music she writes, adding to Entertainment Tonight: "What I'm channelling is things I'm going through today, which are different. Everyone goes through ups and downs and I'm getting to write about that. I'm at a new chapter in my life so whenever I'm writing, I keep that in mind."
Source: www.msn.com
Added by AutoAdmin
357 views