News
The Beautiful Secret's Rachael Hawnt on 'difficult' autism song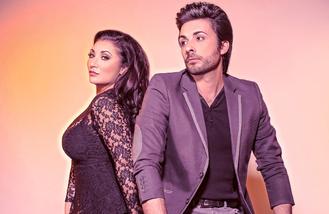 The Beautiful Secret's Rachael Hawnt found it "difficult" writing a song about her niece who has autism.
The brunette beauty - who is joined in the duo by her musical partner Ashley Cutler - wrote the song titled 'What's Inside' two years ago about 16-year-old Katie-Rae and it was recently released as a part of National Autism Awareness Week.
She hopes the song will encourage other sufferers of the mental condition.
Speaking exclusively to BANG Showbiz, Rachael said: "It's a difficult song to write, when it's such a so personal. "Obviously you're talking about the way someone feels, and not always a happy feeling. With Katie, it was about her being not involved, and outside of social situations. But its great she was talking about it so other people can be like you know we're not crazy were just different."
Rachael said it was important that the song was from her niece's perspective.
Speaking about her relative, she explained: "My beautiful niece Katie-Rae, who is now 16, has autism and learning difficulties and had many fears and phobias from the get-go. She has struggled with social situations and depression all of her life, but she is still a strong and loving person with a fantastic artistic flare and a big, big heart.
"We wanted to write a song to help raise funds and awareness for autistic people. The first person I went to talk to was Katie-Rae; I told her I wanted to write about the way SHE felt, a real perspective from a real autistic child."
All proceeds from their single 'What's Inside' to The National Autistic Society to raise funds and increase awareness of the condition (which affects around 700,000 in the UK) and the work of the charity.
Watch the story of Katie-Rae: www.youtube.com/watch?v=4h0AC6cszHs
Source: www.msn.com
Added automatically
779 views