News
Thomas Cohen: 'I served kids lunch after finding wife Peaches Geldof dead'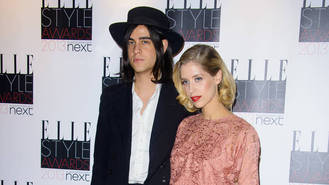 Rocker Thomas Cohen was far from surprised when he discovered his late wife Peaches Geldof's corpse in their home.
The 25-year-old writer daughter of British musician Bob Geldof passed away from a heroin overdose in the Kent, England home she shared with her husband and their two kids in 2014.
Former S.C.U.M. musician Cohen had the unfortunate experience of finding his spouse's body, but admits he felt her death was coming.
"When I found her, I was not surprised," he tells German magazine Bild. "I thought to myself at the moment, 'Yes, of course, you had to do that!' What I can remember, it must have been an hour after I've found it (body), that it's time for the kids' lunch. They needed their lunch, so I took the children's chairs to the table, took the yogurts out of the fridge, the bananas..."
Almost three years later, Thomas is happy to report Astala and Phaedra, his sons with Peaches are "miraculously having happy childhoods" without the presence of their mother, and he credits his children with helping him move on with his life after she died.
"The routine I had to keep up with the children helped me a lot," he shares. "They have lived longer than they knew their mother. They were just one and two years. Now they are four and five."
Cohen and Geldof tied the knot in 2012 at the same church in Davington, Kent where the socialite's late mother Paula Yates and father wed. Like her daughter, British model Yates passed away from a heroin overdose in 2000.
Source: www.msn.com
Added automatically
687 views