News
U.S. federal agents raid home of Mel B's estranged husband in search of illegal guns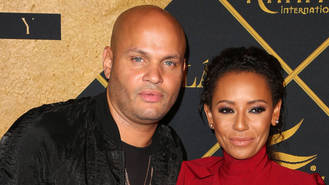 U.S. federal agents questioned Mel B's ex at his Hollywood Hills mansion on Friday (31Mar17) night during an illegal firearms raid.
Authorities from the Department of Alcohol, Tobacco and Firearms (ATF) were already waiting at the $7 million (£5.8 million) home when director Stephen Belafonte arrived.
TMZ reports the agents immediately patted him down and then entered the house using a battering ram, crowbar and other tools after presenting a search warrant for the premises.
According to the website, the ATF officials raided the property in search for unauthorised guns.
Belafonte, who is currently undergoing a divorce from Spice Girl Mel B, was not arrested and the agents allegedly left the home empty-handed.
Stephen, 41, insists he has done nothing wrong and claims he must have been the victim of an April Fool's Day (01Apr17) prank.
"I was never in cuffs," he tells a TMZ cameraman in video footage from the scene. "They didn't detain me. They just asked me questions real quick."
"I have no idea what's going on - maybe they (random people) were pranking, swatting or something like that," he adds.
Sources tell the outlet authorities are still pursuing an ongoing investigation into the matter.
Mel B, real name Melanie Brown, filed papers to end her nine-year marriage to Stephen last month (Mar17), citing irreconcilable differences as the cause of their split.
The America's Got Talent judge is also currently facing even more personal heartbreak over the death of her father Martin, who lost his five-year battle against multiple myeloma cancer in March (17).
Source: www.msn.com
Added automatically
708 views