News
Michelle Branch making music comeback after long hiatus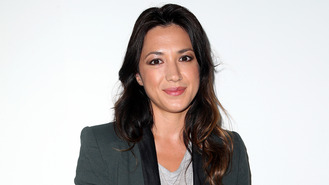 Michelle Branch is finally making her music comeback after a long break from the business.
The singer found commercial success with her second studio album The Spirit Room, which was released in 2001, and featured the singles Everywhere, All You Wanted and Goodbye to You.
Michelle took some time out from the industry after leaving her previous management Reprise Records, but is pleased to be returning with new album Hopeless Romantic - after being signed by Verve Records.
"There were times where I was like, 'S**t, do I need to go get a (day) job? It shouldn't be this hard," she told Nylon magazine of her struggles to align herself with record label executives that understood her point of view.
Michelle explained that at one point bosses at her previous label struggled to understand that she had evolved from her original sound. And they also weren't keen on the songs she wrote about her personal life, which chronicled her raising of 11-year-old daughter, Owen Isabelle Landau, or her divorce from bass player Teddy Landau.
"I was just held hostage by my own record label," she shared. "When I turned in some of the songs for this record, I was told, 'You don't sound like yourself. This isn't what Michelle Branch sounds like.' Well, I'm 33 now, and I'm a mom, and this is what I sound like."
Following her marriage split, the star has been dating Patrick Carney from the band The Black Keys. Carney co-wrote the songs for Hopeless Romantic, and Michelle couldn't be happier with the final product.
"There were times when I didn't want to persist. But looking back, it seems like was my path all along. Maybe I was supposed to be put in this position, because it forced me to grow up in certain ways, to creatively stand up for what I want. Because I know I'll never be in that position again," she smiled.
Hopeless Romantic was released on Friday (07Apr17).
Source: www.msn.com
Added automatically
732 views