News
Gnarls Barkley reunion stomped by Donald Trump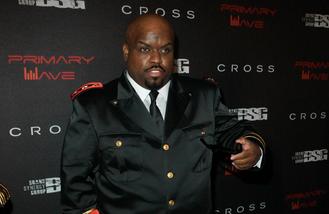 Danger Mouse says Gnarls Barkley's reunion was derailed by the election of President Donald Trump.
The 39-year-old producer - whose real name is Brian Joseph Burton - was all set to meet up with his band mate CeeLo Green, 42, to set the ball rolling to make their musical comeback on January 20, the day the US Republican was voted in.
However, their plans fell apart as Danger Mouse watched the events unfold on TV.
Speaking to Zane Lowe on his Apple Beats 1 Radio Show, he said: "The last time we saw each other was the day before the election in Los Angeles.
"And we were supposed to meet the next day and I was like, 'this thing will be over with by seven West Coast time. I'll see you around eight or nine or something.' I was drinking heavily on a couch by myself staring at the TV at that time. I don't even know where he was."
Despite nothing come to fruition, Danger says he hasn't ruled out reuniting with CeeLo - whose real name is -
Thomas DeCarlo Callaway - as that period of their life doesn't feel "over".
He said: "That was a part of our lives that never really felt over and never really felt finished and he and I still do discuss it a lot. So that means there's never not been a potential in my head, so it's definitely a possibility."
The pair collaborated on the 2006 album 'St. Elsewhere' as well as 2008's 'The Odd Couple' and although CeeLo was busy working on solo material and 'The Voice' while Danger Mouse was producing music for artists including A$AP Rocky, CeeLo said in 2015, he was keen for them to make another record.
Asked if he'd spoken to Danger Mouse at the time, he said: "I just talked to him last night. I told him, 'This is the next thing we should do'. I know he's about to do the Red Hot Chili Peppers' album. I hope he does great with that, but I said, 'Hey, I need you to be able to split your attention. We need another Gnarls album, and so do the people.'"
Source: www.msn.com
Added automatically
683 views