News
Nelly Furtado to retire from music?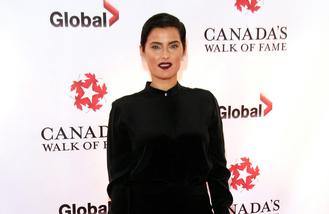 Nelly Furtado is planning on retiring from music.
The 'I'm Like a Bird' hitmaker sees the release of her sixth studio album 'The Ride' - which was released last month - as an "ending" and wants to return to the life she led before her comeback, during which she learnt how to sew and helped a friend by working at their record store.
Asked what she got up to during her five-year hiatus, she said: "This ranged from going back to university to study scriptwriting, to work in the record store of a friend."
On what the future holds, according to the Daily Star newspaper, she confessed: "For me, the album is kind of an ending."
The brunette beauty - who has 13-year-old daughter Nevis with ex Jasper Gahunia - recently admitted she struggled with juggling being a mother at the age of 22 and her music career, and she was forced to take time out when her business relationship failed.
She revealed: "My life was pretty much on fast-forward from the age of 20.
"I signed my first record deal, and then it was constant juggling of my work and my home life. I became a mother at quite a young age, I was 25, then I had a long-term business relationship [with her ex-manager] who was like a father figure to me. A couple of years ago I realised we had to part ways, and when that ended I took a look at a bunch of stuff in my life, and had this urge to simplify it. I didn't quit music, but I quit juggling. I thought, 'I'm going to clean my own toilet and wash my own underwear!'"
The 38-year-old singer's latest album was her channelling her emotions creatively and realising what she wanted from life by digging out the "truth" from the people around her.
She explained: "The album is all realisations. I didn't wanna be surrounded by bull**** anymore; I want to demand truth from the people around me and from myself. It's about dreams not always matching up to reality and coming out of the other side."
Source: www.msn.com
Added automatically
584 views