News
Drake to star in British TV show Top Boy after buying rights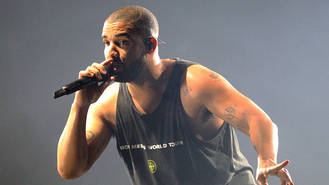 Drake is set for a return to acting in gritty British drama Top Boy, after buying the rights to the show.
Last year (16) it emerged the Hotline Bling rapper had bought the rights to the Channel 4 show after it was dropped in 2013 by the broadcaster after just two seasons.
The eight-episode British miniseries which followed the rise of lowly street soldiers Dushane and Sully—played by Grime artists Ashley Walters and Kane 'Kano' Robinson respectively in the fictional Summerhouse housing estate, premiered in 2011 and was hailed for its authentic take on London street culture.
Now according to editors at British newspaper the Daily Mirror, Walters has confirmed the show's producers are making a "significant role" for the Canadian rapper who namechecked the show in his song Know Yourself, as well as tweeting about it, adding the rapper met the show's creators last week to talk about the role.
"We met up to start talking about the show and we are working out a role for him," Walters shared with the newspaper. "He loves acting, of course he wanted a part. He's going to be really hands on and is getting stuck into it."
After watching the show on Netflix and speaking to Walters, the rapper bought the rights to the series.
He had previously shared his love for the show in a series of tweets in 2014 shouting out star Walters at the time, "@AshleyWalters82 is too incredible!! Everybody on Top Boy gives such incredible performances. That show is just too good."
Walters thanked the One Dance singer saying: "Shouts to Drake for posting about Top Boy this morning. It's positive to see that the rest of the world is learning about UK street culture."
The award-winning rapper is no stranger to the acting world and is well known in North America for his stint on Canadian soap Degrassi: The Next Generation. He played character Jimmy Brooks on the show for six years, and continued to return to the programme until 2009.
Source: www.msn.com
Added automatically
598 views