News
Mel B sued for defamation by former nanny Lorraine Gilles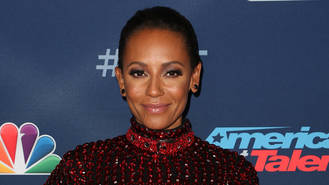 Mel B is being sued for defamation by her former nanny Lorraine Gilles.
The former Spice Girls star previously claimed her estranged husband, Stephen Belafonte, impregnated the childminder and urged her to get an abortion after Mel scoffed at the idea of letting Lorraine and her child live with them.
According to TMZ.com, Lorraine's lawsuit centres on this declaration, as well as Mel's allegation that she and Stephen were stealing money from her and had control over sex tapes Mel and Stephen made during their marriage.
The website adds that Lorraine has accompanied her lawsuit with various pictures and other exhibits which she believes will convince a jury that Mel is lying.
A person usually can't be sued for what they allege in court papers, but there is an exception in California family law cases which allows someone to sue if they are a third party not involved in the litigation, like Lorraine with Mel's divorce case.
The Wannabe star's lawyers previously filed for a court order to gain access to a storage locker, rented under Lorraine's name, where she believes the sex tapes are being kept, but this was denied.
However, a judge granted a restraining order against the former nanny, which prevents Lorraine from harassing Mel and to stay 100 yards away from her and stops her from removing any property from the storage locker.
Stephen's lawyer Grace Jamra recently spoke out to defend Lorraine about the storage saga, saying, "She had nothing to do with the storage facility and, in fact, Ms. Brown terminated Lorraine before the items were placed in storage."
Mel also claimed that after she fired Lorraine in January, 2015, Stephen threatened to release the sex videos unless she rehired the childminder with a raise.
The singer filed for divorce from producer Stephen last month (Mar17), claiming that he abused her during their marriage. He has strenuously denied her allegations.
Source: www.msn.com
Added automatically
716 views