News
Matt Terry turns Latin for debut LP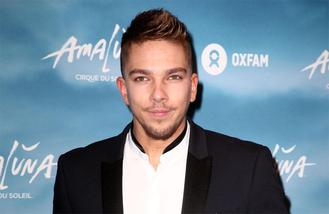 Matt Terry has teamed up with Latin producers for his debut album.
The 24-year-old singer has been busy writing for his record ever since he won 'The X Factor' last year under the guise of mentor Nicole Scherzinger.
A source close to the hunk says he could have the next 'Despacito' by Justin Bieber, Daddy Yankee and Luis Fonsi on his hands.
The insider told the Daily Star newspaper: "He's working with the best Latin and reggaeton producers. They see him as a home-grown Luis Fonsi and are aiming for another 'Despacito.'"
Although, music mogul Simon Cowell, 57, didn't sign Matt to his label Syco, he's believed to be have played a major role in getting him signed to Sony's RCA, which is the home to renowned Latin acts such as Enrique Iglesias and Pitbull.
The source said: "RCA can set him up with credible Latin artists and get that Puerto Rican sound right."
Matt - who won the hearts of the nation with his cover of Sam Smith ballad 'Writing's On The Wall' on the UK talent show - has reportedly teamed up with Carlos Paucar, who has worked with his mentor Nicole, 39, and Enrique, 42, in the past.
However, it hasn't all been plain sailing for Matt as he recently had severe sunburn and was forced to opt out of a photo shoot in Miami.
A source said: "Matt almost had to cancel a photo shoot in Miami after he spent too long on the jet ski and got sunburn."
Matt's move to Latin is a surprise, as he previously said he has penned some "heartbreaking" love ballads for the record.
He told BANG Showbiz: "I've been writing non-stop for the past two to three weeks, so it's a lot of cool stuff. Normally all my personal experiences I'm writing about - you might find a couple of heartbreaking and romance songs on there.
"I'm super excited, they're an incredible label we've started writing the album and hopefully will have a single released around summer."
Source: www.msn.com
Added automatically
605 views