News
Lady Gaga urges Madonna to 'push me against a wall and kiss me' and end feud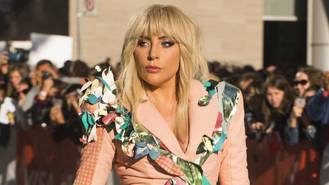 Lady Gaga has urged Madonna to "push me up against a wall and kiss me" to end their long-running feud.
The Poker Face singer opens up her life in new biopic Gaga: Five Foot Two, in which she discusses the highs and lows of her career. Her long-running feud with the Queen of Pop has seen Gaga frequently hit headlines over the years, but the star is now keen to put the rivalry behind her once and for all.
"I'm Italian and from New York, so if I have a problem, I'm gonna tell you to your face," she addressed Madonna while talking to the camera in the biopic. She then added: "I just want Madonna to push me up against a wall, kiss me and tell me I'm a piece of s**t."
The regular comparisons between Gaga and Madonna is what has caused friction between the pair and led them to criticise each other in interviews - especially after the singer was accused of ripping off Madonna's Express Yourself with her 2011 track Born This Way.
But Gaga also appeared to have tried to call time on the feud last December (16), when she praised her rival for the rousing female empowerment speech she gave at the Billboard Women in Music Awards.
"@Madonna your speech at the Billboard Music Awards was inspiring," she tweeted. "You're so brave & strong. Thanks for being that for us girls we need that."
Gaga's documentary will also see her discuss her split from fiance Taylor Kinney. The breakdown of their relationship is documented in the biopic, with the singer telling viewers: "Me and Taylor are fighting, so that sucks. My threshold for bulls**t with men is just - I don't have one anymore. In relationships, you have to move together."
She also appeared to hint that her success had been responsible for the end of her engagement, while comparing the romance to her former relationships with Matthew "Matty Dada" Williams, who she dated before finding fame, and former bar manager Luc Carl, who she dated between 2005 and 2011.
"My love life has just imploded," she moaned. "I sold 10 million (records) and lost Matt. I sold 30 million and lost Luc. I did a movie (A Star is Born, with Bradley Cooper) and lost Taylor. It's like a turnover. This is the third time I've had my heart broken like this."
Gaga has since found love with agent Christian Carino.
Source: www.msn.com
Added by AutoAdmin
247 views