News
Bruce Springsteen fined for drinking alcohol in national park as reckless driving and DWI charges dismissed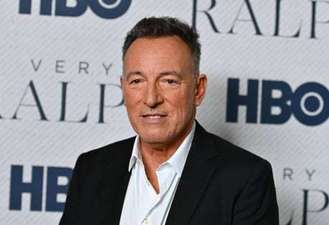 Bruce Springsteen has been fined $500 for drinking in a national park, as DWI and reckless charges against him were dismissed.
The singer's arraignment took place over Zoom on Wednesday. He attended it along with his lawyer Mitchell Ansell.
It emerged earlier this month that Springsteen was arrested on 14 November 2020 and given three citations for alleged DWI, reckless driving, and consuming alcohol in a closed area. The news prompted Jeep to pause a recent Super Bowl ad featuring Springsteen.
On Wednesday, prosecutors agreed to toss the DWI and reckless driving charges, on the basis that Springsteen's alcohol level was so low it didn't warrant them.
Springsteen, who attended the hearing with his attorney, pleaded guilty to the third charge, consuming alcohol in a closed area, a misdemeanor. The singer said he took "two small shots of tequila".
The closed area in question is the Gateway National Recreation Area, a part of the US National Park Service also known as Sandy Hook.
Judge Anthony Mautone gave him a $500 for the violation, with an extra $40 in additional fees.
After announcing the fine, Mautone told Springsteen: "I need to ask you how long you need to pay that fine?"
Springsteen told the judge in response: "I think I can pay that immediately, Your Honor".
Mautone, in turn, told Springsteen: "I think you can, but I don't want to compel you to do so," and gave the musician a week to complete the payment. Springsteen's net worth was estimated at $460m in 2016 by Forbes.
Earlier during the hearing, Springsteen remained stoic as the three original charges were read out. His lawyer initially announced Springsteen's attention to plead not guilty to all three charges, before prosecutors dropped the two main charges.
Springsteen attorney said in a statement that the singer is "pleased with the outcome of today's court appearance".
"The prosecutor was unable to provide the necessary evidence and facts as it related to the charge of driving under the influence (DUI) and reckless driving and therefore, dismissed both of those charges," Ansell added.
"Mr Springsteen, who has no previous criminal record of any kind, voluntarily pleaded guilty to a violation of consuming an alcoholic beverage in a closed area, agreeing to a fine of $500. We want to thank the court and will have no further comment at this time."
Source: msn.com
Added automatically
269 views