News
Ellie Goulding reveals 'huge amount of grief' over rumour she cheated on Ed Sheeran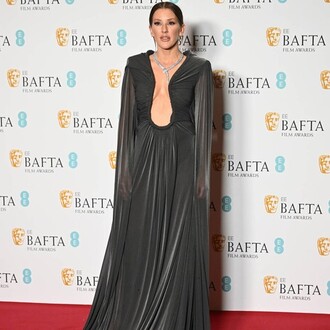 Ellie Goulding resents the allegation she cheated on Ed Sheeran with Niall Horan because it has caused her "a huge amount of grief".
In the early 2010s, Ellie was accused of cheating on the Shape of You star with the One Direction bandmate, and she responded by denying she had ever been in a relationship with Ed.
The 36-year-old addressed the controversy again on New Year's Eve when a TikTok user brought it up in the comments of her video and she replied, "False!!!!"
In an interview with You magazine, she explained she was "really drunk" when she finally caved and responded to one of the comments she gets "every day" about "this stupid teenage situation".
"You know, completely honestly, it caused me a huge amount of… stress is not the word. It caused me a lot of trauma, actually," she revealed. "I can laugh about it now but it changed things for me. I became kind of reclusive. I didn't want to perform. That's why I wrote that comment, because every day I get comments about this stupid teenage situation. It was nothing and it was private – and it caused me such a huge amount of grief and I resent it."
The Burn singer confessed she was envious of her non-famous friends who were able to have fun without scrutiny in their 20s and the stress of such press attention made her take a five-year hiatus between her albums Delirium and Brightest Blue.
"I envy the fact that my friends just spent their 20s having flings and one-night stands and what every 20-something goes through in private," she stated. "But every single thing I did was written about. I was made to feel like a terrible person and I really struggled with that because I know I'm not."
Ellie added she has discussed the rumours with Ed and "it is in the past and we're friends".
Photo: Cover Media
Source: Cover Media
Added automatically
121 views