News
Spike Lee calls out Grammys for not awarding Beyoncé Album of the Year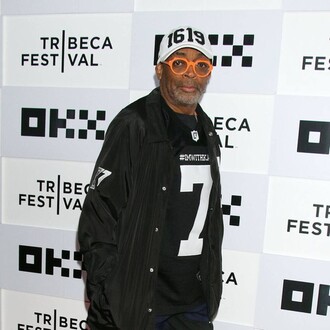 Spike Lee has blasted the Grammys for not giving Beyoncé the coveted Album of the Year accolade.
Earlier this month, the Crazy in Love singer won four Grammys and made history by becoming the most-awarded Grammy artist of all time. However, she didn't scoop any awards in the big four categories and lost Album of the Year to Harry Styles.
Reacting to the loss in an interview with The Guardian, the filmmaker said, "I'm not the male president of the Bey Hive (Beyonce´'s fanbase), but I love and support Beyoncé. Her album is amazing. I know she's won multiple Grammys, but four times nominated for album of the year and she's lost every time? No disrespect to those artists like Adele or Harry Styles who won. It's not their fault, but that's some straight-up bulls**t."
Beyoncé was nominated for her 2022 album Renaissance. She has previously been nominated for Album of the Year for I Am... Sasha Fierce, Beyoncé and Lemonade.
The Do the Right Thing director claimed that Black artists often don't win major awards even though their work is outstanding.
"There's a history of great black artists who come up for these awards and don't win. We all know their work is great, because art speaks for itself," he stated. "But then it always comes down to this tricky territory of validation. Do black artists say: 'F**k it' - or seek white validation and chase awards? I just want to give a shoutout to my sister Beyoncé. We know what the deal is. It's straight-up shenanigans, skulduggery, subterfuge. Or as the British say: it's some poppycock!"
Photo: Cover Media
Source: Cover Media
Added automatically
71 views