News
Courtney Love Twitter row settled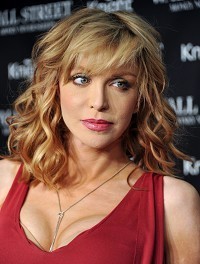 Courtney Love's settlement of a case sparked by online attacks on a fashion designer show that while Twitter posts may be short, they can also be costly.
The former Hole singer, widow of Kurt Cobain, has agreed to pay Dawn Simorangkir $430,000 (£264,000) plus interest, to settle a lawsuit the designer filed in March 2009 over comments Love made on Twitter and her MySpace blog.
While the case didn't go to a jury, First Amendment experts say it highlights the need for celebrities and members of the public to watch what they say online.
"People are getting in trouble for Twitter postings on an almost daily basis," said lawyer Doug Mirell, a partner at Loeb and Loeb. "The laws controlling what is and isn't libellous are the same regardless of the medium in which the statements appear."
Simorangkir's lawyer, Bryan J. Freedman, agreed, saying: "The fact is that this case shows that the forum upon which you communicate makes no difference in terms of potential legal exposure. Disparaging someone on Twitter does not excuse one from liability."
Love's attorney, Jim Janowitz, said the settlement had saved her money. "This is a case where the economics of the case didn't make a lot of sense for either side," he said, noting that the costs of going to trial would have been large.
He said he would have argued that Love's statements were opinion and hyperbole, but not libellous, and that Simorangkir's sales rose after Love's tirades.
Love has gained a reputation on the microblogging service with her posts, which are occasionally profane and sometimes nonsensical messages on a variety of topics. Several posts have lashed out at lawyers and other individuals, with her tweets coming in rapid succession and using every bit of the site's 140 character maximum per post.
Simorangkir sued over several postings written under Love's former Twitter account, courtneylover79. The lawsuit claimed Love became angry with her after she completed five outfits for the singer and sent her a bill.
The case had been scheduled to go to trial in February, and was expected to be the first in which a jury decides whether a celebrity's Twitter posts could be considered libel.
Source: music.uk.msn.com
Added by AutoAdmin
1138 views