News
Mika: Falling in love set me free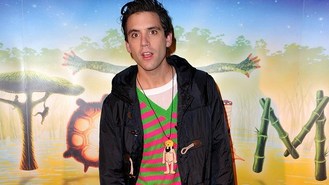 Mika has revealed falling in love gave him the courage to come out as gay.
The Grace Kelly singer officially came out in an interview with gay magazine Instinct last month. Now he has told The Metro how finding love had inspired him to overcome his fears about how his Lebanese family would react.
Mika said: "I was scared of not being accepted by my family. No one in my family is gay. No one in my extended family is gay.
"It was a very foreign alien thing. You're scared of being judged. Then you realise there is nothing to be afraid of if you are happy. I fell in love. I lost love. I got it again.
"I started living my life and got to a point where I was like 'You know what, I've lived my life and never pretended to be anything else.'
"I'm doing this from a place of confidence and joy. So why not? Because it is important."
The 29-year-old singer, who had previously shrugged off rumours about his sexuality by saying he was bisexual, revealed he had lost any fear about coming out.
He said: 'I'm not afraid any more because I am quite happy and quite confident.
"When I did that interview, I thought, 'Let's do this. I want to do this myself.' I made the decision. When I finally did it, did it make me nervous? Yes. Do I think it was important? Yes. Was I afraid in anyway? No. Zero per cent. Because there was no fear involved, I knew it was the right thing to do."
Source: music.uk.msn.com
Added by AutoAdmin
717 views