News
Song boost for Winehouse Foundation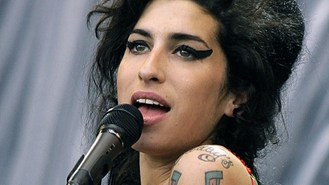 Amy Winehouse's former backing singer has released a song in aid of the Foundation which was set up in the Back To Black star's name.
Amy, who died in July last year from alcohol poisoning, signed Zalon to her label, Lioness, and encouraged him to perform his own songs during her live sets.
Zalon wrote and recorded You Let Me Breathe the day after being told of his friend's death.
"It was my immediate response. It poured out of me... It was my way of dealing with it," he said.
"The lyrics were about how helpless I felt, I could only cry for Amy, but that wouldn't bring her back. I was crying in the booth while recording and I wasn't strong enough to release it until now."
Zalon met the star when she watched him singing at a London club, just after she released her debut album, Frank. During his performance, Amy stormed on stage to tell him how much she loved his voice.
"This small girl came on stage and told me I was amazing. I didn't know who she was, then the compere introduced her and she sang." he said.
"Amy never forgot that we were friends and how we met. She never treated me as a backing vocalist, she made sure I was featured on her album, she gave me 15 minutes during her own show to do my own stuff. When she won her Grammys, she ran straight into my arms and I said 'You did it!'. She said 'No, we did it'.
"I'm so grateful to her and her family (who) are doing fantastic work with the Foundation. It is only right to donate the proceeds of the single to the charity."
The Amy Winehouse Foundation was set up following the singer's death to support causes that were close to her heart.
Source: music.uk.msn.com
Added by AutoAdmin
858 views