News
Deadmau5 and Heap premiere video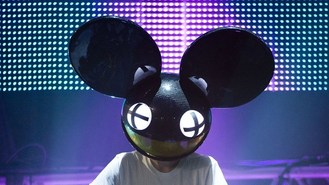 Deadmau5 and Imogen Heap have unveiled the music video for their collaborative project, Telemiscommunications.
The duo, referred to as HeapMau5, set up a global competition for budding animators to produce a segment of the official video to the song.
Twenty individuals were then chosen, with each animator directing their own segment, working in their own style and medium. These were then edited together to produce the finished video, which premiered on the Google+ Hangout.
"Boom! So proud of this! Thank you animators and @imogenheap it's so awesome :)" tweeted the Canadian producer, whose real name is Joel Zimmerman.
The English singer-songwriter said: "HUGE thanks to the animators and thee fabulous Colin Gordon... So happy to have the video out there!! #Telemiscommunications xx"
Deadmau5 and Imogen also spoke face-to-face online about the project for the first time, where they also answered questions from fans during a live stream.
"That was a short but very sweet chat with you @deadmau5. Look forward to the next time, maybe in person!" tweeted Imogen.
Deadmau5 is at the South By Southwest Festival (SXSW) in Austin, Texas, where he performed with Richie Hawtin at the closing party. He and Richie also took part in a discussion about innovations in technology and the power of social media.
"Thank you @richiehawtin and #sxsw for an awesome time! What an experience to play along side one of my heros! Thank you thank you!" he wrote after their show.
Source: music.uk.msn.com
Added automatically
901 views