News
Beatles track 'almost electro hit'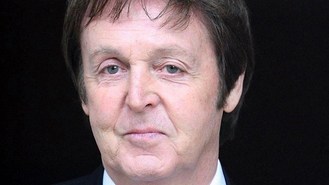 Sir Paul McCartney has revealed how he had planned to get the musical pioneer behind the Doctor Who theme to make one of The Beatles' most famous songs, Yesterday, into an early piece of electronica.
He told how he approached Delia Derbyshire from the BBC Radiophonic Workshop to work on the song, even visiting her home, after showing an interest in experimental music.
Sir Paul spoke about the historic collaboration that might-have-been in a new interview with Q magazine.
Derbyshire is hailed as a hugely important figure in electronic music, working with synthesisers and tape loops to create groundbreaking sounds. Her work on the Doctor Who theme famously meant the composer Ron Grainer barely recognised his own tune.
Sir Paul said of their encounter: "I even found out where Miss Derbyshire lived, and went round to visit her. We even went into the hut in the bottom of her garden.
"It was full of tape machines and funny instruments. My plan in meeting her was to do an electronic backing for my song, Yesterday.
"We'd already recorded it with a string quartet, but I wanted to give the arrangement electronic backing."
Sir Paul does not explain why his hoped-for electronic version did not happen in the interview with the new edition of Q, which is out on Tuesday.
But he spoke of his love of experimentation: "The Radiophonic Workshop, I loved all that, it fascinated me, and still does.
"But there came a time when John (Lennon), because of his association with Yoko and the avant garde, became thought of as the one who turned us all on to that. But that early era was more mine."
Source: music.uk.msn.com
Added automatically
1099 views