News
Merriweather slams Dion over song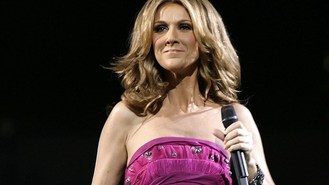 Adele has been dragged into Daniel Merriweather's row with Celine Dion over her cover of his song Water And A Flame.
The 45-year-old Canadian star's new album is called Water And A Flame and includes a cover of Daniel's song of the same name, which featured vocals from Adele when it was released as a single in 2009. Daniel was unhappy that Celine said she chose to cover the song because she is an Adele fan.
Daniel wrote on his Facebook page: "It is astounding that Celine Dion tries to pass off lyrics that I wrote as her own... This song has every ounce of my heartache and pain in it and she pretends as if she wrote it herself."
"Don't get me wrong, I am genuinely flattered that anyone would want to cover one of my songs, but there is an age old etiquette amongst artists that one gives credit where credit is due."
Celine hit back on her official website, insisting she was not taking credit for writing the song.
A statement from her management said: "Daniel Merriweather's comments originated from Celine's one appearance on Katie Couric a few months ago when she played a portion of Water And A Flame and tells Katie how much she loves Adele. Celine continues by talking about Water And A Flame... She doesn't mention anything about who wrote the song.
"Despite the headlines that have emerged from Daniel's publicity, Celine certainly doesn't claim in any way whatsoever that she wrote the song.
"She loves Daniel Merriweather and Eg White's song so much, and would never want to do any harm to them... nor take away anything from them."
Daniel responded on his Facebook page: "In hindsight, I was wrong to say that Celine 'stole' my song, and really was not the point I was trying to make... she thought it was an Adele song.
"She should've just done her homework before she decided to cover my song... I get that Adele is a major artist and that the association helps her sell albums, but Adele is my friend; and she guested on my song, simple and plain, and that should've been acknowledged before Celine decided to rewrite history."
Source: music.uk.msn.com
Added by AutoAdmin
588 views