News
Sia's 'ludicrous' tour requests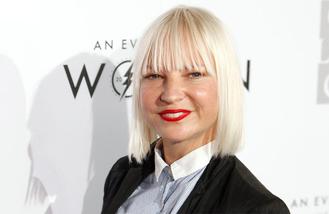 Sia has a string of "ludicrous" requests that must be fulfilled before she goes on tour.
The notoriously-private singer is in more demand than ever before but doesn't want to perform live, though admits she is now finding it hard to turn down something so financially beneficial.
She said: "I'm seeing some crazy numbers. When they keep coming, I'm like, 'Is it worth it now?' It could mean I don't have to do anything again.
"I don't care about doing it so I'll throw the most ludicrous idea out and say, for example, 'I'll do a live show if you can get Olivia Newton-John to perform with me, because that's my childhood dream.
"I'm working out ways to make it fun.
"I guess there's a number and if I'm worth that number then I'll go out on tour."
Sia is rarely seen in public and even at the recent Grammy awards she wore an oversized wig which covered her face, and admits she does so for her own "serenity".
She told NME magazine: "The game I'm playing is purely for my own emotional wellbeing. I'm just not cut out for it.
"I created this brand for the sake of my serenity."
Source: www.msn.com
Added automatically
736 views