News
Naughty Boy: Louis Tomlinson should have spoken privately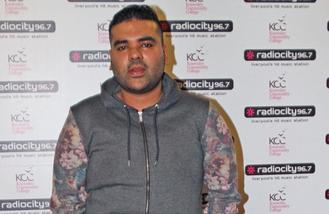 Naughty Boy has accused Louis Tomlinson of being "not fair" to Zayn Malik.
The One Direction singer slammed the producer on Twitter last week after he linked to an old Soundcloud recording featuring his former bandmate - who has quit the group to lead a "normal" life - but Naughty Boy believes the singer should have made his comments in private.
He said: "There seems to be some needless provoking going on.
"Louis was deliberately adding to the provoking. I don't think that's fair. Especially on Zayn, that's not fair.
"Right now, there needs to be calm. He could have said that to be privately. Doing it openly is another act of provocation that's not needed."
Zayn sparked rumours he is launching a solo career after he was pictured visiting Naughty Boy's recording studio last week, but the producer insists he was just being a "friend" and his pal needed somewhere he could be "normal".
He told heat magazine: "I've been his friend. He needs one.
"Just because we were seen at my studio - you don't necessarily just make music.
"People seem to forget that he's under so much stress, which is why he left the tour. There's a lot going on.
"People get caught up - what he has done is normal.
"Sometimes being normal is to try and sort things out with your fiancee or hang around with a friend. That is normal."
However, the producer - whose real name is Shahid Khan - admitted that "of course" he will be working with Zayn on solo material.
He added: "I can honestly say Simon Cowell has been the most understanding."
When the producer first posted the Soundcloud link, many fans assumed it was a preview of Zayn's solo work, prompting Louis to hit out.
The 'Best Song Ever' star wrote: "Wow @NaughtyBoyMusic you're so inconsiderate pal , seriously how f***ng old are you ? Grow up ! #masterofallwisdom
"I was talking about the video you tweeted . Clearly trying to wind the fans up ! Well you succeeded anyway . Fair play (sic)"
It later emerged the track, 'I Won't Mind' was recorded during Zayn's time with the band and didn't make it onto their album 'Four'.
Source: www.msn.com
Added automatically
669 views