News
Snoop Dogg got tested for drug use in Sweden and says he's never going back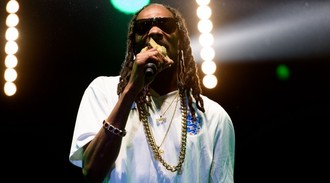 Swedish police briefly held US rapper Snoop Dogg on suspicion of drug use after he performed a concert near Stockholm.
National police spokesman Fredrik Wallen says a police patrol in the city of Uppsala, north of the capital, stopped a car in which Snoop Dog was a passenger on Saturday evening after the gig.
Police questioned him at a local police station and tested him for suspected drug use.
Wallen said today the rapper was later released and was free to leave the country. Test results would not be available for "some time," he said. He declined to give more details.
Snoop, who's clearly annoyed about the incident, posted a series of videos on Instagram in which he said he was "sorry to all the fans in Sweden, I'll never be back in this country". The first video shows Snoop when the police initially made contact.
It's followed up by Snoop saying he's in the back of a police car, sounding frustrated at the situation.
And another where he tells his fans in Sweden to "thank your police chief".
The next one was posted inside the police station, with the caption: "On my mamas im sick and tired of the pigs. N America n these countries that jus don't respect us fuck that new me new u u do we do 2 (sic)".
Before quoting Louis Farrakhan, the Nation of Islam leader, in his final upload.
Source: www.msn.com
Added automatically
782 views