News
Prince: 'It's a bad time for music'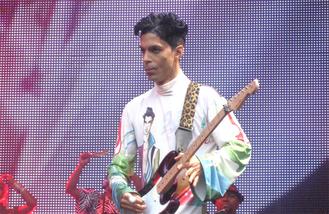 Prince thinks it is a "bad time for music".
The 57-year-old musician - who is preparing to release his new album 'HitnRun' this month - has admitted he is not impressed with the current crop of pop stars as their music is not exciting enough.
He told the New York Post: "It's a bad time for music in general. There's not a lot of pop music in the mainstream that makes you feel scared, that makes you wonder what's happening.
"I'm not interested in what happened yesterday. There might be music that sounds like me, but what good is that? You're essentially in the feedback loop."
However, there are some younger artists who have impressed him, including his 'HitnRun' producer Joshua Welton.
He said: "I'm not the kind of person who's down on young people in music. Joshua is one of the new generation who can do multiple things.
"Janelle Monáe is making her own music industry with her music and her label. She's not afraid of anybody. One day, she's gonna be president and no one's gonna even know what happened!"
Source: www.msn.com
Added automatically
670 views