News
Tom DeLonge wants Blink-182 reunion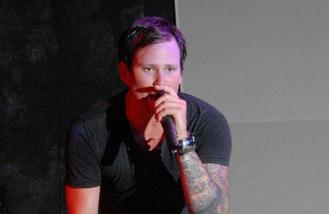 Tom DeLonge wants a Blink-182 reunion.
Although the 39-year-old rocker hasn't spoken to his former bandmates, drummer Travis Barker and bassist Mark Hoppus, since he quit the band earlier this year, he is open to performing with them again.
Speaking to Billboard, he said: "I'm totally willing and interested in playing with those guys again.
"People ask me every single day, 'Go back, go back, go back'. And I tell people I haven't forgotten anything and I'm grateful for that band and for those guys in my life. And I think about that band every single day of my life - sometimes multiple times a day.
"I love those guys and I love the band and yeah, in the future, let's play together and figure it out or whatever."
However, Tom, who is releasing the EP '...Of Nightmares' with his band Angels & Airwaves later this week, claimed he had things he wants to do before a reunion occurs.
He said: "We just need time apart because we all want different things at this time. Those guys want to play the music and tour all the time, but I'm involved in some very big s**t and some very important stuff."
Source: www.msn.com
Added automatically
673 views