News
David Bowie to write on Spongebob musical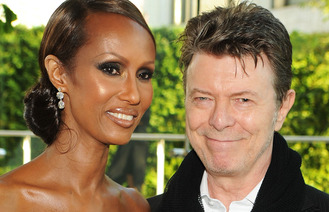 David Bowie is to write songs for the 'SpongeBob SquarePants' musical.
The 'Space Oddity' singer - who previously voiced a character on the cartoon in 2007 - will be joined by a host of stars including Cyndi Lauper, TI, The Flaming Lips, Aerosmith's Steven Tyler and Joe Perry, John Legend, Lady Antebellum and They Might Be Giants in contributing music to the Broadway show.
Nickelodeon's president of content development and production, Russell Hicks, told the Chicago Tribune newspaper: ''All of those amazing composers are fans of SpongeBob.''
''Music has always been an important part of the show and everyone saw this as a real creative challenge ... We have a story and a subplot, but it's all spiced with the particular flavourings of the SpongeBob universe.''
The show will have an initial run in Chicago from June 7 to July 13, 2016, before heading to Broadway for 2016-17.
The show will be co-conceived and directed by Tina Landau, with a book by Kyle Jarrow and music supervision by Tom Kitt.
No cast members have been announced yet, but the director confirmed the actors will not be dressed in prosthetics.
Instead, they will take part in circus-style workshops to explore ''how the human body can transform itself into cartoon-like characters''.
Source: www.msn.com
Added automatically
648 views