News
Rita Ora's Google obsession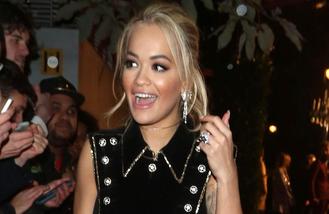 Rita Ora "used to be obsessed" with Googling herself.
The 'I Will Never Let You Down' hitmaker admits there was a point in her life when she looked up everything written about her but has since turned a blind eye to the "gossip side" of her life.
She said: "I used to be obsessed with it. I would Google my name and blah, blah, blah. But see, even talking about it now makes it a topic of conversation. The gossip side doesn't affect what I do.
"The personal stuff of actually, like, being in a relationship is what affects me. I don't expect anybody to understand my relationships, because they're not in my position in that moment, in that relationship."
And when it comes to relationships, Rita insists she is single and "in love" with her work.
She added to Refinery 29: "I'm in love with my work. It all started when I was on tour in Europe on my last album.
"I wanted to just put out new music, and I was, like, talking about being lonely and then finding a boyfriend at the time and being with that person for, like, a year and then slowly splitting up with that person. Basically, it's life, really."
Source: www.msn.com
Added automatically
758 views