News
The Weeknd sued for allegedly sampling the bassline for 'The Hills' from obscure film soundtrack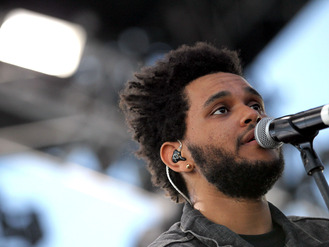 Recently, we've seen the artists behind "Big Pimpin'", "Blurred Lines" and "Uptown Funk" all taken to court by various musicians claiming their work was copied.
Now, The Weeknd's summer hit "The Hills" will see the singer and his producers fight a court case after allegedly stealing the bassline from the soundtrack to an obscure film entitled The Machine.
The UK film financier filed the copyright infringement last week in a Californian federal court, according to the Hollywood Reporter.
Cutting Edge Music Limited identifies itself as the owners of the soundtrack, the score written by Tom Raybould. The track in question called "The Revolution". It appears at the 29.18 point below.
One of the key bits of evidence being used in the case is a Tweet sent out from co-defendant Emmanuel "Mano" Nickerson, producer of the track, to Raybould.
It reads, according to the complaint: "I sampled your music might make it 2 the weeknd next album. Huge fan of what u did 4 the machine movie!"
According to the track owners, the song that transpired was "The Hills", the second single from his album "Beauty Behind the Madness", following the single "Often" and before "Can't Feel My Face".
They wrote: "Both the Infringing Song and the Track featuring synthesizer basslines performed with almost identical idiosyncratic sounds at the same register and using the same pitch sequence, melodic phase structure and rhythmic durations."
Copyright infringement and unjust enrichment are being claimed, and the owners are demanding damages as well as a permanent injunction.
Just last month, Taylor Swift was taken to court over the lyrics to one of her songs, but the singer managed to Shake It Off after the judge dismissed the claims.
Source: www.msn.com
Added automatically
836 views