News
Christina Aguilera: 'The pressure on mums is ridiculous'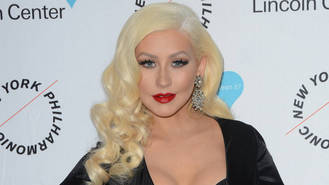 Singer Christina Aguilera believes women need to find time to nurture themselves after giving birth.
The 35-year-old has two children, eight-year-old son Max with former husband Jordan Bratman, and daughter Summer Rain, 17 months, with fiance Matthew Rutler, and she understands the pressure females put themselves under after becoming a mother.
"Having children is the ultimate joy, and I love my kids, but women have to find time to nurture themselves," she told Women's Health magazine. "If someone has a baby, the first thing I'm like is, 'Okay, are you taking care of you?'"
Christina believes mothers are "constantly" expected to be nurturers and provide a comfortable home for the rest of the family, while at the same time maintaining their pre-baby body to satisfy their other half.
"We're expected to be pregnant, have the kids, breastfeed once we have the babies," she continued. "And we're expected to look amazing after baby, right? Keep our husbands and boyfriends interested - because we're supposed to get back to sexy and keep things exciting in the bedroom. There's such a long list."
The Beautiful singer has battled with her own weight over the years since becoming a parent, but is now happy with her figure and in her relationship with Matthew, 30.
The couple began dating in late 2010 and became engaged on Valentine's Day in February 2014, but Christina insists they are in no rush to tie the knot, revealing they discuss marriage while "snuggling in bed", adding, "It's a casual conversation."
More pressing for the star is the release of her new album, which she has been working on "loosely" for the last few years: "I don't like anything feeling too contrived or forced," she explained. "So I now have given the time over the past few months to dive into my project on a very serious level and I'm super, super excited about the artists that are onboard, the producers, people that I haven't experimented with yet before. It's going to be a lot of exciting stuff to come."
Source: www.msn.com
Added by AutoAdmin
553 views