News
Elton John sings godmother Lady Gaga's praises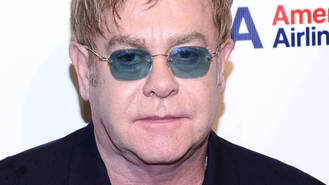 Elton John has heaped praise on Lady Gaga for taking her role as a good godmother so seriously.
The Rocket Man star and his husband, David Furnish, asked the 29-year-old to serve as godmother to their first son, Zachary, following his birth via surrogate in December, 2010.
She also took on the role for their second child, three-year-old Elijah, and Elton reveals he has been blown away by Gaga's hands-on approach to the job, in spite of the Oscar nominee's hectic work schedule.
"She buys them presents on their birthdays and at Christmas, but more than anything, she's a good godmother," Elton gushed on U.S. daytime show The Talk.
"She comes and she bathes them, and she sings to them, and she tells them stories, which is the best thing of all; it's the personal thing... It's easy to buy a present and send it round; she doesn't just do that, she comes round and spends time with the children and that's what I love about her."
Gaga's dedication to the kids has also helped Elton and David keep their boys grounded as they strive to teach them the value of money and the importance of taking responsibility.
"They're kind of spoiled already because they don't live in a normal house; we don't live a normal lifestyle per se," the 68-year-old explained. "(But) we try not to spoil them. They get
Source: www.msn.com
Added automatically
791 views