News
Twiggy explains the story behind iconic David Bowie album cover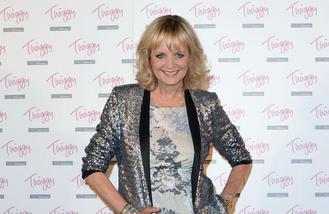 Twiggy appeared on the front cover of David Bowie's 'Pin Ups' album by chance.
The iconic British model features alongside the music legend on the cover of the 1973 record, but has admitted she only did so after an unusual series of events occurred.
She recalled: "The shoot was actually for the cover of British Vogue. The reason we've got masks is that I had a tan because I'd been in LA, and he was very pale.
"We shot it in Paris and then the editor said, 'No we cannot have a man on the cover of Vogue.' I said, 'Are you mad? He's a huge star.' So David said, 'While they're faffing about, let me use it for my new album cover.'"
Bowie passed away last month aged 69 and Twiggy admitted she had no idea he was fighting cancer.
The 66-year-old model told the Mail on Sunday newspaper: "'I was so sad and shocked to hear of his passing. David was a sweet, lovely, incredibly talented man and I feel thankful that I knew him. The world will be a sadder place without him."
Source: www.msn.com
Added automatically
844 views