News
Briana Jungwirth 'finding Louis Tomlinson's new romance tough'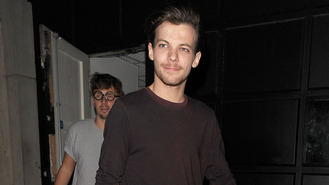 Louis Tomlinson's ex Briana Jungwirth is apparently finding it hard seeing the singer with new beau Danielle Campbell.
While Louis and Briana didn't make their romance public, they do have a lifelong bond; Briana gave birth to their first child, son Freddie on 21 January (16). Although no longer romancing the LA-based stylist, 24-year-old Louis has been working hard to support Briana, also 24, and their baby. However he's also dating The Vampire Diaries actress Danielle, 21.
"Louis and Brianna were together for over six months - it was more than a one night stand," an insider told Britain's Heat magazine. "They were discreet, and would often travel in different cars and leave places by different exits. Now Briana's seeing him out with Danielle in public, it's hard. She's got to find a way to cope with that."
"It's tough for Briana, being at home with the baby and seeing Louis date someone else," added Louis' friend Luke Poole.
After Freddie's arrival, rumours were rife that Briana's mother Tammi had banned Louis from the delivery room. Tensions are allegedly now running high between the families.
"It's tense," the source sighed. "Louis and Briana's parents don't seem to get on at all. Louis' mum helps him look after his money and what he spends. She is helping her son decide what Briana gets. Briana's family just want to be certain that Louis is going to look after her and the baby. They want to come to an agreement, but it's not easy.
"Louis is a remarkable dad. But he needs to get his priorities straight."
Louis has been on cloud nine since his son was born. He took to Twitter to announce the happy news and also thank fans for all their lovely messages.
Source: www.msn.com
Added by AutoAdmin
546 views