News
Katy Perry is not attending the Grammys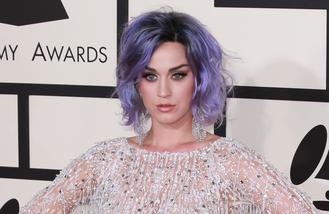 Katy Perry will not be attending the Grammys.
The 31-year-old pop star will be skipping the prestigious awards show on Monday (15.02.16), instead choosing to watch it in her pyjamas "eating matzo ball soup".
However, Katy is hosting her own alternative party in Downtown Los Angeles on Saturday evening (13.02.16) music creatives and no publicists or managers are on the guest list.
Speaking to the New York Times, she said: "The party is for artists, producers and songwriters. And it's a mixture of new and familiar artists, a combination of the past two years' Grammy nominees and also [acts] from the Spotify Discover playlist. It's Kacey Musgraves, Karen O, Miguel, Tove Lo, Shirley Manson, Max Martin. Then up-and-coming songwriters like Blood Pop and Bonnie McKee all under the same roof as Diane Warren. In some ways, I'm trying to start the Met Ball of music."
The 'Fireworks' singer has also revealed she has tentatively started work on her next album and admits she's "taking a little" time to "evolve" before she starts laying down tracks.
She said: "I'm in the research and development phase. I've been going at it for eight or nine years in the spotlight, and then before that there's that decade of hustle that never gets recognised but still shows up in your wrinkles. So right now I'm taking a little time. I don't want to jump on any trends. I just need to evolve. I do my records in a more traditional way, where the cycle is three years, so that once I start writing them, I know exactly where I'll be in spring of 2018. That can get a little bit like, 'Ugh.' I need a little bit more freedom, especially when I've been doing it for this long."
Source: www.msn.com
Added by AutoAdmin
526 views