News
Corey Taylor: I might step away from Slipknot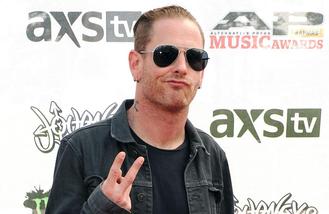 Corey Taylor "might step away from Slipknot".
The 44-year-old frontman admitted he's starting to get tired of touring as he gets older and if it gets to the point where he feels like he's letting his bandmates down, he's vowed to "completely quit music".
Asked if he'll ever retire, he said: "I don't know if I would retire. I might step away from Slipknot at some point, just because the way the music is, and that sense of energy, I don't know if I could be able to do that into my 50s. And I would never want the band to feel like I was holding them back, because I just couldn't physically do it. So that means I wouldn't completely quit music; I would probably just step away from Slipknot."
The 'Psychosocial' hitmaker added that he might as well be "60 in Slipknot years" as the pressures of being in such an energetic and frantic posse makes him feel haggard.
On whether he'll give up performing live with the heavy metallers, he told BBC Radio 1 DJ Daniel P Carter for the 'Someone Who Isn't Me' podcast: "You know, honestly, if you'd asked me a year ago, I would have said no. But I'm just kind of starting to. I'm 44 [years old]; I'm not young any more. And as willing as my will is, I'm just beat up, man. I mean, I might as well be 60 in Slipknot years, for Christ's sake."
Source: www.msn.com
Added by AutoAdmin
505 views