News
Mariah Carey taking kids on tour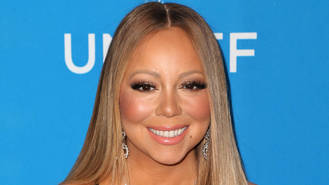 Mariah Carey is taking her two children on tour with her to Europe because she wants them to see the world and experience different cultures.
The superstar singer, who recently became engaged to boyfriend James Packer, has four-year-old twins, Monroe and Moroccan, with ex-husband Nick Cannon.
She is set to embark on a lengthy tour of Europe next month (Mar16), and Mariah admits she is looking forward to taking her son and daughter on the road with her.
"Fortunately, they love to travel and they are still young enough where I can bring them around with me so it's cool..." she tells U.K. TV show BBC Breakfast. "I like them to have experiences. You know it's funny what they remember sometimes... I love what I do and we're going to be really excited to see the fans in Europe for the first time in a really long time."
Mariah's Sweet Sweet Fantasy Tour kicks off in Glasgow, Scotland on 15 March (16), and the singer will wrap the dates up in Amsterdam, Netherlands on 23 April (16) before playing a handful of shows in South Africa.
During the interview, the Honey singer goes on to reveal her son Moroccan sometimes takes issue with photographers who snap his mother's picture, but daughter Monroe is happy to embrace the celebrity lifestyle.
"It's funny because my son really doesn't like the paparazzi and he's like... sticking his tongue out... But my daughter, miss Monroe, she's ready to strike a pose," she adds.
Mariah also shows off the engagement ring she recently received from James, calling the diamond sparkler "a moment", adding, "It feels great (to wear)... It's very glamorous isn't it."
Mariah became a mother to the twins in 2011, three years after she married Nick in The Bahamas. They split in 2014 and Mariah went on to strike up a romance with Australian businessman James last year (15).
They confirmed their engagement last month (Jan16) after less than a year of dating.
Source: www.msn.com
Added by AutoAdmin
531 views