News
Lady Gaga to perform David Bowie tribute at Grammy Awards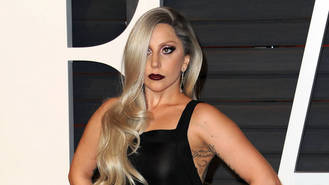 Lady Gaga is to honour her idol David Bowie by performing a special tribute to the late rocker at the upcoming Grammy Awards.
The music legend, who passed away on 10 January (16) after a battle with cancer, is to be awarded the organisation's Lifetime Achievement prize, and Grammy bosses have now confirmed Gaga will hit the stage for a special performance in his memory.
Grammy Awards producer Ken Ehrlich reveals the Poker Face singer had already been asked to perform at the show, but they decided to change her set into a Bowie tribute following his death.
"We had already booked Lady Gaga on this year's show, but when David passed - almost in a single moment - we knew we had to change direction," Ehrlich explains. "We immediately spoke and agreed that she should be the one to honor David. She's perfect for it."
Gaga is to team up with Bowie's former collaborator, Nile Rodgers, who will act as musical director for her tribute performance at the awards show in Los Angeles on 15 February (16).
The singer is set to compete for a Grammy in the Best Song Written For Visual Media category for her Oscar-nominated Diane Warren collaboration Til It Happens To You, from documentary The Hunting Ground.
Other performers at his year's (16) Grammys, which will be held at the Staples Center in L.A., include Adele, Justin Bieber, Ellie Goulding, Kendrick Lamar, Little Big Town, Carrie Underwood, and The Weeknd.
Gaga previously spoke of her admiration for Bowie and credited him with inspiring her pop career.
"When I fell in love with David Bowie, when I was living on the Lower East Side (in New York City), I always felt that his glamour was something he was using to express a message to people that was very healing for their souls," she told The Hollywood Reporter. "He is a true, true artist and I don't know if I ever went 'Oh, I'm going to be that way like this,' or if I arrived upon it slowly, realising it was my calling and that's what drew me to him..."
The pop star went on to reveal what she learned from the music legend, adding, "I just know that you can use the theatre of your imagination to entertain people beyond their wildest dreams and then you can put something inside of that that changes the world, and that to me is when you make something truly great as an artist...
"You don't nail it every time. I definitely don't, with all my songs, always hit that note. You try. And every once in a while, the world lights on fire with the music."
Source: www.msn.com
Added by AutoAdmin
537 views