News
Seal joins Biblical musical The Passion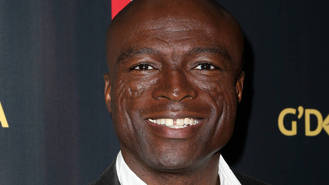 Singer Seal has been cast as Pontius Pilate in the upcoming live U.S. broadcast of Biblical musical The Passion.
The Kiss From A Rose star will make his second appearance as an actor when he joins Telenovela's Jencarlos Canela as Jesus Christ, in the modern-day production of The Messiah's final days.
The modern take on the story will include the Last Supper, Christ's trial and conviction, his Crucifixion and resurrection.
Seal's Pilate is the Judaean politician who sentenced Jesus to death.
The cast of the ambitious religious project, which will air on America's Fox network on Palm Sunday (20Mar16), also includes rocker Chris Daughtry as Judas, country singer Trisha Yearwood as Christ's mother Mary, and Latin star Prince Royce as disciple Peter.
Actor/filmmaker Tyler Perry will host and narrate the broadcast.
The project, penned by High School Musical screenwriter Peter Barsocchini, will be staged throughout New Orleans, Louisiana, stopping at some of the city's most iconic venues before culminating in a procession from the Superdome stadium to the stage at Woldenburg Park on the banks of the Mississippi River, with cast members and city locals carrying a huge illuminated cross.
The Passion project originated in The Netherlands in 2011, and the U.S. version will feature cast members performing a variety of popular songs arranged by executive producer and former Glee music producer Adam Anders.
Narrator Perry, who is a New Orleans native, recently said, "My hope and prayer is that it leaves people with a sense of hope-faith-forgiveness."
Anders adds, "It's not a traditional musical; it's a musical event. There's no category you can put it in."
Source: www.msn.com
Added by AutoAdmin
570 views