News
All Saints proud of comeback album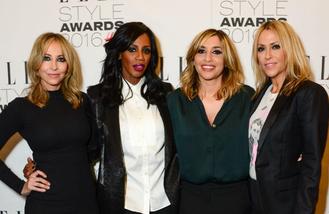 All Saints have finally made the album they've always wanted to make.
The reformed girl group - Shaznay Lewis, Melanie Blatt and Nicole and Natalie Appleton - are proud of their comeback record 'Red Flag' and admitted they never thought they would get to make it.
Melanie told The Observer Music magazine: "It's the album I've always wanted us to make. It's just nice to feel like that after years of being in the industry and not really loving it too much. This is just perfect.
"The fact that we made this album, that's it, that's the main thing. Who'd have thought after 20 years we'd make this album? From even where we were four years ago, it's incomprehensible."
And they revealed that they kept working on the album until they were 100 per cent happy with it.
Nicole said: "Every time we walked out of the studio, we kept saying, 'it's a wrap'. And we'd all cheer and then the next day we'd be back in there and I'd be like, I knew we weren't finished...'"
Natalie added: "That's never happened before. We didn't want to let it go."
Source: www.msn.com
Added automatically
650 views