News
Lady Gaga confirms American Horror Story return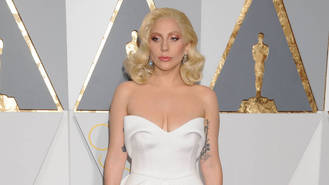 Lady Gaga will flex her acting skills once again in the new season of American Horror Story.
The 29-year-old pop star made her small screen debut last year (15) in American Horror Story: Hotel and she was so impressive as character The Countess, the Applause singer earned a Golden Globe Award for her performance.
And during an interview with New York radio station Z100, Gaga simply answered "yes" when asked if she is returning to the cast for the show's forthcoming sixth season.
"I can't promise you how or when or anything like that," she added, remaining tight-lipped on any further details.
The news emerges five months after American Horror Story creator and producer Ryan Murphy revealed he'd be delighted to work with Gaga again.
"Lady Gaga is so brilliant in AHS Season 5 that yesterday I officially asked her to join Season 6," he wrote on Twitter in October (15). "Say yes @ladygaga!"
The respect is mutual, as the singer-turned-actress referred to Ryan as her "creative soul mate" last year (15).
Details surrounding the plot of American Horror Story season six have yet to be revealed, but Ryan did provide some clues as to what fans can expect during a previous interview with Entertainment Weekly.
"The next thing we're crafting up is very, very different than this (American Horror Story: Hotel)," he told the outlet. "Not smaller. But just not opulent. More rogue and more dark."
While speaking at the Television Critics Association press tour in Pasadena, California in January (16), FX network president John Landgraf also revealed the next instalment of the anthology series will be "principally set in the present".
Gaga is not the only castmate returning for season six, as actress Angela Bassett also recently confirmed she will remain a part of the ensemble.
Source: www.msn.com
Added automatically
853 views