News
Ed Sheeran pledges to dress in tutu and eat snails for charity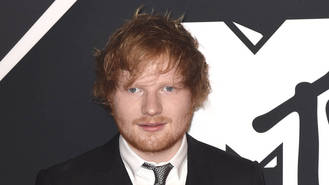 Ed Sheeran has pledged to dress in a tutu and tuck into snails if enough money is raised for Comic Relief.
The Thinking Out Loud singer is travelling in Japan while enjoying a break from music following the success of this latest album. But he took some time out of his visit to film a short video in which he promised to don a red tutu and eat "the most disgusting food in Japan" if lots of money was raised for Comic Relief's Red Nose Day on Thursday (27May16).
The trailer was posted on Twitter by Ben Winston, director of James Corden's chat show Late Late Show, and shows Ed, 25, walking through a market surrounded by various local delicacies.
"I'm currently in Japan travelling, but I've decided that if you guys raise more money for Comic Relief than you did last year then I'll dress up in a red tutu and eat the most disgusting thing they have in Japan," he said, with a friend helpfully informing him that "fermented beans and sea snails" are the nation's most disliked foods.
"I'm going to eat that in a red tutu if you raise more than last year. I'm not looking forward to it," Ed continued, proceeding to pick up a sea snail from a market stall, gagging as he did so.
A number of celebrities, including Tracy Morgan, Paul Rudd, Ashton Kutcher and Mila Kunis, joined in on the Red Nose Day telethon which was broadcast on Thursday night.
Meanwhile Australian star Margot Robbie showed her support for the event by spoofing her famous bathtub scene from Adam McKay's film The Big Short.
"So, a lot of people have been asking what Red Nose Day is about, and it seems the best place for reasons that are very hard to understand that the best place for me to answer this is in the bathtub... It has everything to do with raising money and making people laugh, and it has absolutely nothing to do with bathtubs, shampoo, conditioner, soap, champagne, or nudity," she continued, before pulling a basketball and rubber chicken out of the water.
Red Nose Day USA raised over $23 million (£15 million) at last year's event (15), with proceeds used to fund programmes that address the immediate needs of children and young people living in poverty in the U.S. and throughout the world.
Source: www.msn.com
Added by AutoAdmin
621 views