News
Usher: 'I do not ogle Justin Bieber's private parts'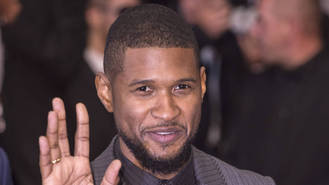 Singer Usher wants nothing to do with the recent nude scandals surrounding his protege Justin Bieber.
Last October (15) pictures of a naked Bieber enjoying himself on a tropical vacation in Bora Bora were leaked online and earlier this month (Aug16) more images of the 22-year-old Sorry singer in his birthday suit were snapped during a break in Hawaii.
But when it comes to the furore surrounding the pop star's exposed family jewels, R&B legend Usher, who has been serving as the pop musician's mentor since the very beginning of his career, refuses to get involved.
"He does have a brain of his own," Usher stressed during an appearance on radio host Howard Stern's SiriusXM show on Monday (22Aug16). "What he chose to do with his penis is his own prerogative, know what I'm saying?"
"He's managing that aspect of his life," he adds. "I have nothing to do with Justin Bieber's private parts."
Back in 2008, Justin was signed to Raymond Braun Media Group (RBMG), a joint venture between Usher and Bieber's current manager Scooter Braun.
There have been a lot of ups and downs in the young pop star's life since he signed on, and he even found himself in trouble with the law after being arrested more than once in 2014 for multiple violations.
However, Usher refuses to judge Bieber for any misdeeds and he will continue to support him throughout his career.
"I mean, as a mentor, he's accepted my opinion, I give my perspective," Usher shares. "He's like a child to me so I don't necessarily feel like his business (coach). I feel like I'm talking to someone who has hardships. Like, if your child ever has difficulties... anyone listening understands that nobody's perfect."
Source: www.msn.com
Added automatically
611 views