News
Kesha: 'My fight against Dr. Luke continues'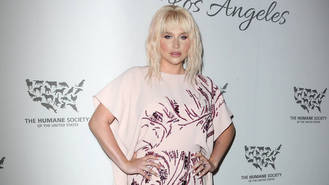 Kesha has vowed to continue fighting her legal battle against Dr. Luke after she dropped legal proceedings in California.
The Tik Tok singer hasn't been able to release a new album since her 2012 record Warrior as she has been embroiled in legal action against her label boss and former mentor Dr. Luke since 2014, when she accused him of emotional and physical abuse, which he denies.
Kesha has decided to stop pursuing her case against the producer, real name Lukasz Gottwald, in the state of California so she can relaunch her music career, and she has now spoken out on Instagram to assure fans she hasn't given up her legal fight.
"My fight continues," she wrote. "I need to get my music out. I have so much to say. This lawsuit is so heavy on my once free spirit, and I can only pray to one day feel that happiness again.
"I am continuing to fight for my rights in New York. Thank you for all your support. The support of my fans has been so beautiful and I'm so grateful for it. I'm Not sure where I would be without you all."
Her lawyer Daniel Petrocelli issued a statement to Rolling Stone on Monday (01Aug16) revealing Kesha had dismissed her California action to focus on her legal claims, including an appeal, in the New York courts.
"Kesha is focused on getting back to work and has delivered 28 new songs to the record label," he said. "We have conveyed to Sony and the label Kesha's strong desire to release her next album and single as soon as possible."
Kesha, 29, had tried to be released from her contract with Kemosabe Records, which is owned by parent company Sony, but her attempt was unsuccessful earlier this year (16).
Source: www.msn.com
Added automatically
815 views