News
Jack White plays the first record in space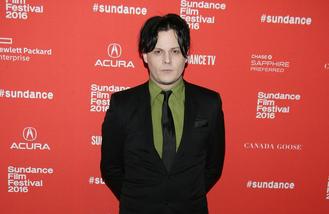 Jack White has played the first vinyl record in space.
The 'Fell in Love With a Girl' hitmaker planned the event to celebrate his label Third Man Records seventh anniversary, and the company's three millionth record pressing.
Jack explained that the project was inspired by a desire to inject some imagination and excitement into the music world, and encourage others to kick off their own missions.
In a statement, Jack said: "Our main goal from inception to completion of this project was to inject imagination and inspiration into the daily discourse of music and vinyl lovers.
"We hope that in meeting our goal we inspire others to dream big and start their own missions, whatever they may be."
Third Man Records sent the record into space via a high altitude balloon, called The Icarus Craft, complete with a specially modified turntable that played Carl Sagan's 'A Glorious Dawn' - which features clips from 'Stephen Hawking's Universe' documentary - which the label released as a 7" single on the 9 November 2009 to celebrate what would have been the American astronomer's 75th birthday.
It took 88 minutes for the craft to reach 28,000 metres - with space being defined as starting at the Karman Line at 100km above Earth - so Jack's project reached the stratosphere.
Once the craft had reached the point, the balloon popped and it returned to Earth four times faster than its ascent.
Source: www.msn.com
Added automatically
647 views